Watch and Read about our Client's

success.

experience.

growth.
Take a moment to read some of the testimonials our valued customers have shared with us. We have been in business for over 23 years and have always put our client's needs at the forefront. With our toll free live support staff, we are always just a phone call away. With MBV in your corner you have a big advantage over your competition. Let our experience work for you today. We look forward to making you our next success story!
---
Five Star Reviews about MBV!

Enjoy these informative videos about our programs and services.
Actual Client Testimonials about MBV!

Watch these informative videos from current MBV clients.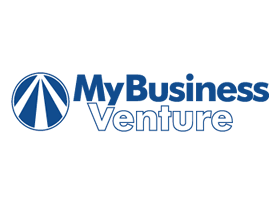 Hi, my name is Brian Dobrava. I am the owner of BKD Superstore.

Back in 2014, I lost my job after working in the energy business for 28 years. I viewed this as an opportunity to do something different. I wanted to find something that would allow me to spend more time with my family.

So, I started researching web based businesses that I could run from my home. I found a company called My Business Venture. I was intrigued by what their website had to offer, so I gave them a call. After speaking with a representative at My Business Venture, I knew this is the path I wanted to take.

They had my site up and running in just a few days. They also helped me set up my merchant account and create my company logo. Their support team has been first rate. They help me with everything from running my site to supporting my customers.

I have only been in business for a short while, but I know I made the right choice in partnering with My Business Venture.

It is really exciting to watch my company grow through hard work and the support of My Business Venture.
Brian Dobrava BKD Superstore
Dear MBV,

My wife and I recently started an online business through My Business Venture. It has been a great experience for us and we would recommend them to anybody looking to start an online business.

Kevin Pettus, our Senior Marketing Consultant, is especially helpful. He is always there available to answer any questions that we may have and give us direction. No matter what time of day (or night) he always responds within a few minutes.

Kurt Higgins, the Corporate Trainer of My Business Ventures has also been great to work with. His expertise in sales and training has given us many great ideas in terms of marketing and promoting our business.

The entire My Business Venture as a whole has been enjoyable to work with. Everybody who we have interacted with has always been professional and courteous toward us. Emails have been answered quickly and respectfully and we look forward to working with them for a long time.
Mike and Bridget Harper Gold Medal Merchandise
To the team at MBV, ATL International, Inc. has been doing business with MyBusinessVenture for five years and continues to have a mutually satisfying relationship.

MyBusinessVenture has an excellent formula for success with extremely knowledgeable staff that will get you up and running in record time. They are a company that deserves your business and will work hard for your success!

Very Truly Yours,
Howard Alperstein ATL Operations Manager
Dear MBV,

Thank you for helping me set up my domain name and email address for my company.

I had no idea what to do and you not only registered my domain, you also set up and created my email addresses and sent me step by step instructions on how to use the service.

A year later I lost all my information, including the password and login and I called your 800 number and had it from you inside of 2 minutes. Now that is what I call service.

I look forward to continuing our relationship for many years!
John Lowe JJL Capital, LLC.
I have been working with MyBusinessVenture for over 10 years now and I must say, they have gone above and beyond to assist me anytime I have needed something.

In a time when all you get is voicemail, MyBusinessVenture always has a live person answering their phone during the day and that in itself speaks volumes to their dedication to customer satisfaction.

I would highly recommend them to anyone starting a business that was in need of their vast array of services.

Best Regards,
Dave VanderVeer
President Web Creators
Hey Kurt,

How are things going? The IT team was able to fix the problem I had adjusting the payout percentages. I just had a new person sign up and when I was reviewing his information, I was able to adjust his payout percentage!

This is great and I'm very happy now.

Now I can feel comfortable about getting the word out on this and can update my customers as needed.

Thanks so much for your help and support.
Thomas Overly
OwnerYour Worldwide Savings
Dear Tom,

Here are some pens I made for you, Justin, and Joseph.

I just wanted to say thanks for all you do and in getting my business up and instructing me how things work.

Sincerely,
Fred Jones
OwnerFreddie's Superstore
Dear MyBusinessVenture,

I wanted to thank you for all of your help in getting Hurricane Charlies set up for credit card processing, the training, and the support via the phone.

When starting a business there is so much to do, it was nice having someone who specialized in helping set up credit card terminals, merchant accounts, and provide toll free support.

You have been a godsend! Thank you so much.

Best always,
Michael Haynes
Hurricane Charlies Freeport, NY
To whom it may concern,

We could not be more pleased with My Business Venture.

Over the past decade it has been very reliable and the people attentive to our needs for help, which have been few.

They provide a seamless service allowing us to handle daily business with no worries.

Thank you,
Charlie Facini
President Freehand Graphics, Inc
To the folks at MyBusinessVenture,

I wanted to take this opportunity to express our gratitude for continuing to support our partnership and our industry after all these years.

It is fantastic to work with a company that understands and appreciates mutually benefiting 'business to business' relationships like you have.

Our goal is, and always will be, to continue to build synergistic opportunities between us.

You're a true partner and we appreciate all the business!

Sincerely,
Jon RomigOffer Blueprint, LLC
I have been working with MyBusinessVenture for over 15 years and continue to use their services to this day.

Over the last 15 years, a lot has changed as far as technology, and MBV has always had a solution to fit the needs of my company.

Being in the telecommunications field, our technology needs have changed over time, and each time MBV has been there to help support our goals to the extent that I have recommended them to several friends who own also their own businesses.

Thank you MyBusinessVenture and we look forward to working together another 15 years!
John McFadyen
Owner and CEONorth Shore Telecommunications, Inc.
Let the Power of MBV Technology work for You!
Get Started Today and partner with the MBV Team