Plans so you can

build.

grow.

succeed.
MyBusinessVenture (MBV) is a nationwide technology service company, with over with over 23 years experience in our field. We specialize in providing websites, shopping carts, credit card processing, secure payment gateways, strategic marketing campaigns, custom logos, and social media programs for entrepreneurs operating successful businesses in the Internet, Home-Based business, Retail, and Mail Order industries. Your business is our business.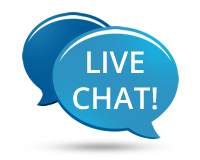 Pick Your Plan and Let's Go!
Our Professional plan is the most popular package we offer.
Standard
#1
Sign up
Starter Finance Package
$495 down $99.83 for 36 months*
14,000+ Product Superstore
Professional
#2
Sign up
$2795.00 One Time Payment*
14,000+ Product Superstore
Diamond Marketing Package
24 Months Search Engine Submission
Our Most Popular Package
Enterprise
#3
Sign up
$3995.00 One Time Payment*
14,000+ Product Superstore
Diamond Marketing Package
24 months Search Engine Submission
Custom Logo Included
All Features from MBV Upgrade 1 & 2
Training Package with MBV University
*All accounts require a merchant account to accept payment on your website.
Merchant fees are 2.19% + .20 cents per transaction & $15.95/monthly fee
Merchant accounts are provided by i3Verticals, LLC.
i3Verticals, LLC is registered ISO of Deutsche Bank AG, New York, NY
MyBusinessVenture has an excellent formula for success with extremely knowledgeable staff that will get you up and running in record time.
In a time when all you get is voicemail, MyBusinessVenture always has a live person answering their phone during the day and that in itself speaks volumes to their dedication to customer satisfaction.
I just wanted to say thanks for all you do and in getting my business up and instructing me how things work.
When starting a business there is so much to do, it was nice having someone who specialized in helping set up credit card terminals, merchant accounts, and provide toll free support.
MyBusinessVenture provide a seamless service allowing us to handle daily business with no worries.
Our goal is, and always will be, to continue to build synergistic opportunities between us. You're a true partner and we appreciate all the business!
Key Features
Your Business
Your very own e-commerce enabled website with your company name and/or logo
State of the Art
Top Notch Website that will rival Top Retailers
Huge Selection
Over 14,000 Top Selling Products including Electronics, Name Brand Toys and Games, Bath and Body, Home and Office Products, Gifts, Holiday Items, Outdoor and Indoor Items and so much more!
Great Margins
Profit Margins of 35-200% on most items!
Get Social
Social Media Enabled Website
Live Product Feed
XML Technology Feed keeps your website content current
SSL Security
Encrypted Shopping Cart Technology with Secure Payment Gateway
Your Internet Identity
Choose your very own domain name!
Affiliate Program
Affiliate website to make extra $$$
Marketing Tools
Customer Database allows you to manage and contact past customers for future sales!
Full Color Catalogs
Full Set of Catalogs as well as confidential price lists and online ordering with tracking.
Accept Credit Cards
Bank Approved Merchant account so that you can accept all major credit card and checks from your customers!
Choose your prices
Product Pricing Control and Discount Features.
Free Shipping Feature
Never pay shipping again. When you partner with us, you move the merchandise and we will cover all shipping costs and process the orders for all sales through your MBV website! This will give you a huge competitive advantage over the rest!
SEO and SES
Google XML Sitemap, Social Media Marketing, and Search Engine Submission to help generate traffic to your site!
Google
SEO Search Engine Friendly Website.
Guaranteed Up-time
24x7 Monitored Hosting of your website.
Look and Feel
Change Colors, Fonts, and text on your site. You decide how you want your site to look!
Site Tools
Traffic Hit Monitoring System
Gift Card Feature
Offer Gift Cards to your customers.
Built-in Blog
Custom Blog Page and Newsletter Pages
Custom Features
Customer Wishlists!
Blind Shipping
Drop shipping of all products direct from the warehouse…with your Company Name on it!
Fulfilment Included
You do not have to carry any stock or inventory.
Repeat Buyers
Customer Rewards Program
Expert Support
Toll Free Marketing, Technical and Customer Service support.
We're not the only ones

excited

happy

about our website designs!
You have many options with My Business Venture. View our Demos.